Product description
Product reviews
Shipping & Return
Gujarat Kesar Mango
100% Authentic Premium Quality
Handpicked and delivered to your doorstep
The famous saffron-coloured Kesar variety of mango, largely grown around the foothills of Girnar mountains in Gujarat's Junagadh district, has gotten global recognition as the 'Gir Kesar' mango after being granted the Geographical Indication (GI) tag.
One Peti mango means                     -   5 kg
Color Yellowish                                 -  Yellowish
Storing Period                                   -   3-4 Days
Packaging Size Available(In Kg)        -  5 Kg
Packaging Type Available                 -  Carton
Delivery cities                                 -  Bangalore, Mumbai, Ahmedabad 
--
Gujarat Kesar Mango 
Kesar mangoes of Gujarat are famous around the world. This is a much-awaited fruit during summer.
Origin of Gir Kesar mangoes - Kesar mangoes originated in Junagadh, a quintessential and busy town near the coast of Gujarat. The first cultivar of this mango was grown by Junagadh Wazir Sale Bhai in 1931 in Vanthali.
Thereafter, around 75 grafts of this variety were grown at the foothills of mountain Girnar located at the Junagadh Laal Dori farm.
How did Kesar mango get its name?
In 1934, the Nawab of Junagadh Muhammad Mahabat Khan III remarked while looking at the beautiful orange flesh of the mango fruit, "This is Kesar." Kesar in Hindi and Gujarati means "saffron."

Kesar mango has received the GI tag
Giving GI (Geographical Indication) tag to Gir Kesar mangoes was first proposed by Gujarat Agro Industries Corporation Ltd. (GAIC). Later, in 2010, the Junagadh Agricultural University filed an application for the same.
Handpicked and delivered to your doorstep
The famous saffron-coloured Kesar variety of mango, largely grown around the foothills of Girnar mountains in Gujarat's Junagadh district, has gotten global recognition as the 'Gir Kesar' mango. These mangoes are directly from the farm to your doorstep.
Thin and perfectly yellow skin
The shelf life of five to seven days
Fresh, uniquely sweet & aromatic
Handpicked, carbide-free & 100% original
A superior treat for health and eco-conscious mango lovers
Perfect seasonal gift for your loved ones
Naturally ripened in chambers with dried rice hay
Each mango weighs between 200 g & 340 g*
Packed with special care so that mangoes maintain their shape**
Original and genuine pricing.
* The minimum quantity order is 5kg.
*Fruits are weighed at harvest time and a 15-20% weight reduction can occur due to moisture loss.
**Due to rising temperatures, one or two mangoes may reach you in overripe conditions.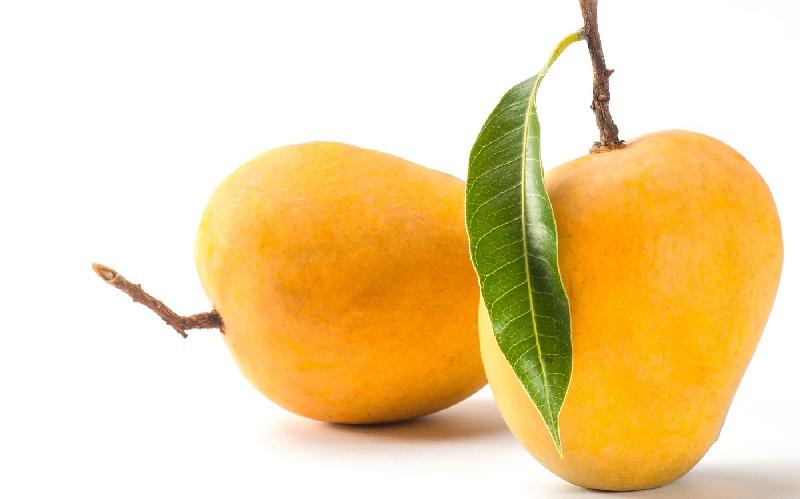 At VILLKART, we are pleased to offer free shipping for orders that exceed a minimum pricing limit, which is subject to change as per the company's discretion. However, in certain situations, shipping charges may apply based on factors such as product weight, shipping location, and other relevant considerations.
Shipping Times:
Once you place an order, we typically process it within 1-2 business days. The shipping duration varies depending on the courier partner. Generally, customers can expect their orders to be delivered within 3-7 days, depending on their location.
International Shipping:
At this time, we regret to inform you that we do not offer international shipping.
Order Tracking:
After placing an order, you will receive an automated email and SMS providing you with the order details and shipping status. To track your order, use the tracking number included in the email.
Delivery Exceptions:
While we strive to ensure timely delivery, certain unforeseen circumstances like extreme weather conditions, natural disasters, or other events beyond our control may cause occasional delays. Rest assured, we will do our best to keep you informed in such cases.
Returns and Exchanges:
For information regarding returns and exchanges, please review our Return and Refund Policy on our website using the link provided below.
Link: VILLKART Return and Refund Policy
We value your satisfaction and are committed to providing you with the best possible service. Should you have any further queries or concerns, please don't hesitate to contact our customer support team. Thank you for choosing VILLKART for your shopping needs.